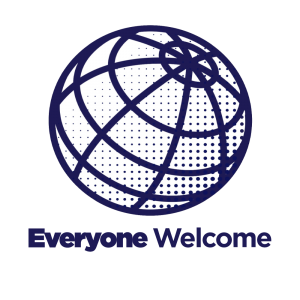 At Trans World Soccer we are dedicated to ensuring every young person, teacher, coach, official and spectator feels comfortable and welcome.
Discrimination has no place in anything we do and as such we are strongly committed to our Everyone Welcome promise which acts as the backbone of all we do.
Trans World Soccer are proud to be a modern, forward-thinking organisation which takes a zero-tolerance approach to all forms of discrimination, ensuring we provide an inclusive, welcoming environment to allow the young people at the heart of what we do to thrive on and off the sports field.
The opportunities we provide to schools and sports clubs are based on core values of inclusion, development and teamwork which we believe can have a long lasting, positive impact on each and every one of the students and young sportspeople who come through our doors.
It is through these values that we believe we have an important role to play in ensuring our events are open to all – with action taken to make this goal a reality.
As part of Everyone Welcome, Trans World Soccer promise to:
Ensure everyone associated with our events feels welcome on and off the field of play
Ensure all reports of discrimination are followed up appropriately and action taken where necessary
Use the power of sport to promote inclusivity, wellbeing and positive mental health
Continue to educate and empower young people, coaches, officials and spectators through partnerships with best-in-class charities and organisations
Sport should be enjoyed by everyone, no matter their background. We are wholeheartedly committed to ensuring that we play our part in making this happen.
Looking for something else? Visit our homepage here.
At Trans World Soccer we are committed to ensuring everyone feels welcome at our tours and tournaments. If you would like to report an incident, you can do so by completing the form below.